Description
Sarafi (صرافی) is an application through which you can process your all Money Exchange Services. This application can be used in PC, smartphones and tablets. The online and offline functionality of this application lets you use the application with or without internet.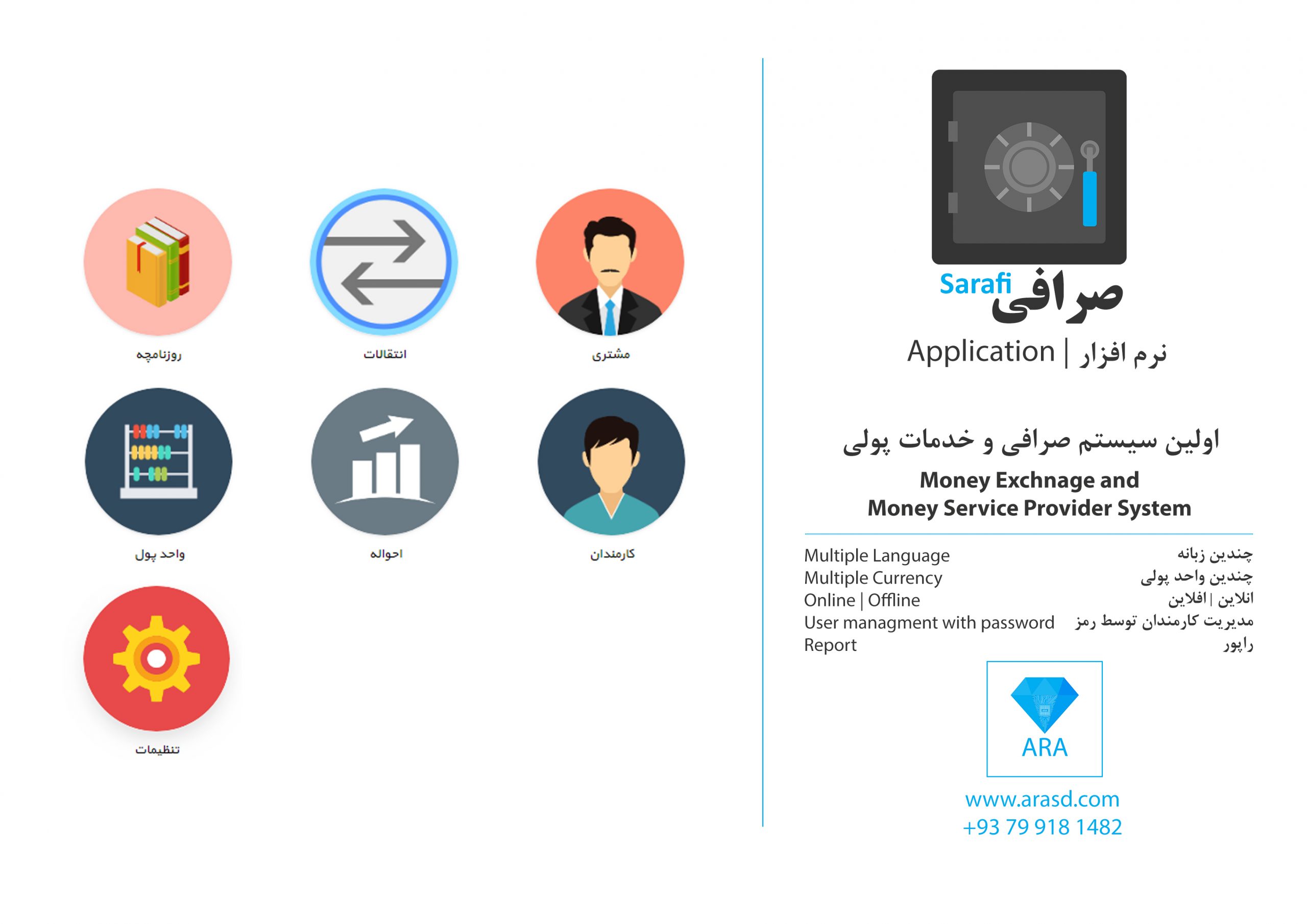 This application can be used by multiple users at one and has the ability of user management with username and password.
Below are some functions which this application has:
Roznamcha (Daily money transaction sheet)
Transactions (Date-based, customer-based and currency-based report of transactions)
Customer (Storing customer details and transactions)
Currency (Multiple currency for customers and transactions)
Hawala (Money send and receive)
Users (Manage your users)
Settings (Manage the content of the application)
Meanwhile, this application has below abilities:
Multiple language
Portable
Multiple device usage
User friendly interface
For more information please contact us.